SEO generates revenue. There are several jobs we do to achieve SEO success. Whether we release a blog or business application in the phase of SEO we do jobs like Link building, Social media marketing (SMM), Social bookmarking (SBM), Email marketing, Search engine submission & Forum commenting. In the area of web page design & its contents we do On-page SEO. So there are variety of things comes on the way of SEO drive. By only watching a web page we can't say how much the page is optimized for SEO success. That's why SEO Tools. SEO Tools helps to analyze the web page before into business board. Few SEO Optimization Tools are Keyword checker, Page rank checker, Keyword Density Analyzer, Back-link checker, URL submitter, Sitemap generator, Meta tag generator, Broken link checker, Keyword suggestion tools & Link popularity checking tools. On the way to your SEO success in this session I am sharing top Free SEO Optimization Tools providers. Visit their sites, Signup and Try with their various effective SEO tools.
Google Webmaster Tools
Google Webmaster provides many effective SEO tools for global webmasters. To grab this facility from Google you need a free Gmail account. Signup in Google, go to Google webmaster link. Add & verify your blog or websites. Once you added your blog successfully you will get access to the Site Dashboard. Which will show you various of SEO tools to know your presence in web. In Site Dashboard you can get data visual for Crawl errors, Search Queries & Sitemap. Using HTML Improvements tool you can get Meta description, Title Tag & Non-indexable content errors. To improve business with our blog or websites we need to know what are the keywords user search to reach us. Google webmaster provides Search Queries tool for this purpose. Using Search Queries tool we can get the queries & the number of impressions against that particular query or keyword.
In Links to your site tab we have the listed domain names who are referring visitors to us. Like the above there are many other tools are available in Google webmaster. Register your blog today with this leading Webmaster Tools. It will help your blog to better index in Google Search.
Google Adwords
Using Google Adwords we can get paid visitors to our blog or websites. Adwords is a popular on-line Advertising SEO tool. For your blog or websites Create several campaigns using the tool Adword. Adword provides keyword optimization tool for free. Using Credit Card we can transfer money to our Google Adword account. According to our daily budget Google will show up our Campaigns to several related websites. According to Google Adword policies we need to pay only when user will click on our Ads.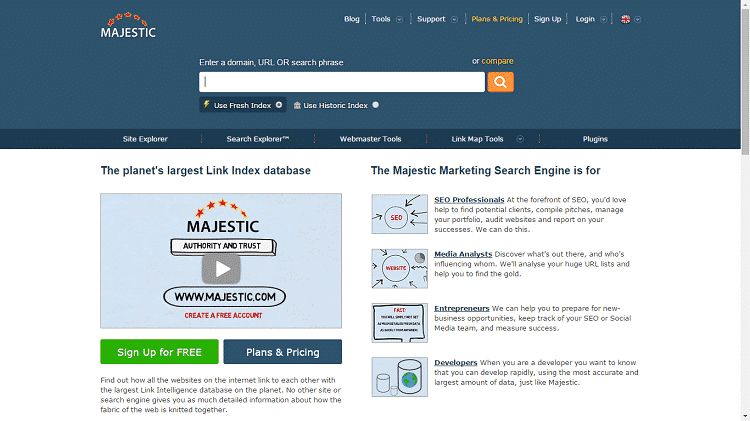 Google Analytics
In SEO visitors tracking is a core analysis. By tracking an user we can know about many things like country of the user, which keyword he/she search to find out our page. How many times he/she is with our resource? Google Analytics provides lot more then the above I mentioned above. Google Analytics is a best globally popular users tracking system. Integrate your website with Google Analytics. From real-time visitors to yearly graph visual you can easily generates using Analytics.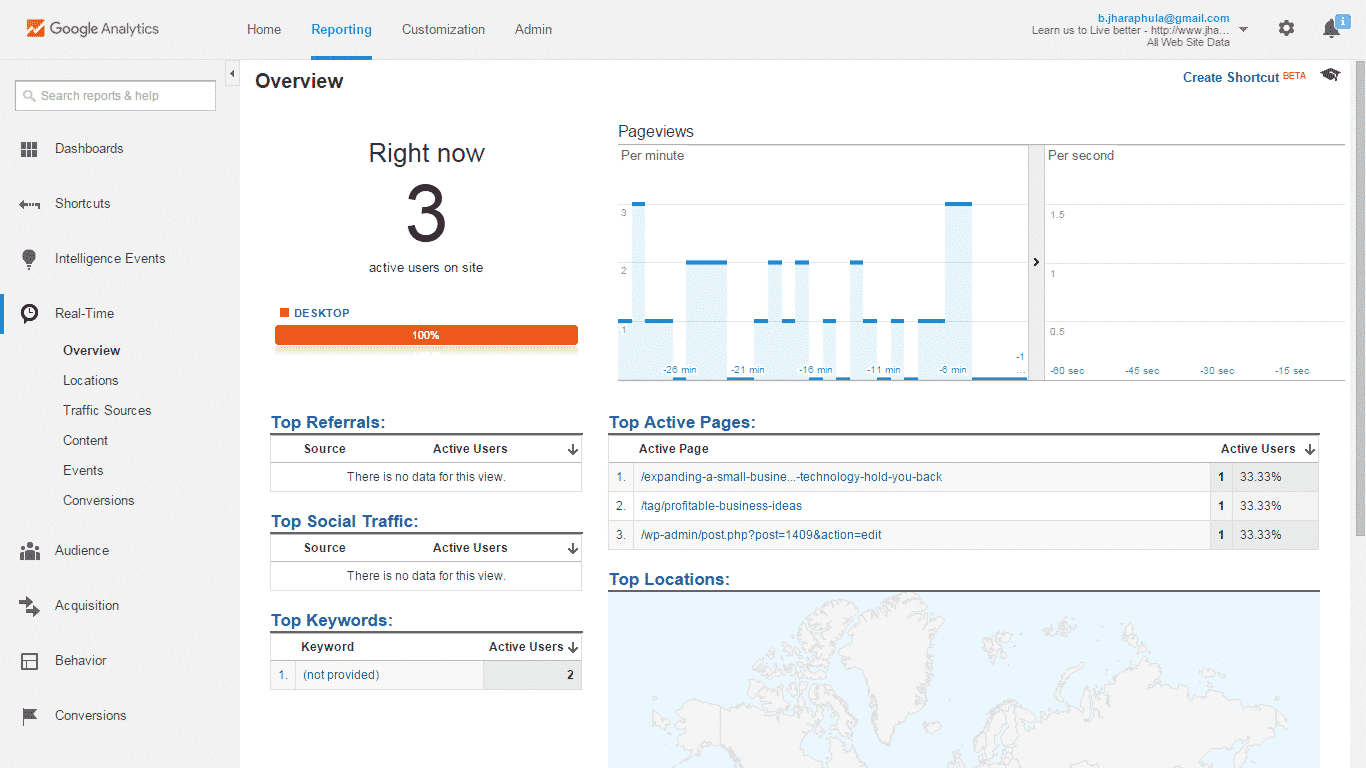 Bing Webmaster Tools
Like Google Bing is one more popular Search Engine. They have their web master tools called "Bing webmaster tools". Before take participate in Bing webmaster program you have to create your Microsoft live ID. Using Live ID Signup to Bing webmaster. Add your website & sitemap link. Verify your ownership & take benefits of their SEO tools.
Majestic SEO
Majestic SEO is one among the professional SEO tools provider. To generate a free SEO report for your blog you can explorer with their site explorer tool. Using Majestic SEO site explorer tool you can know the External Backlinks, Referring Domains, Referring IPs, Referring Subnets & Anchor text details about your domain. Majestic SEO provides many useful tools for SEO success. Few of their major SEO tools are URL submitter, Site Explorer, Bulk Backlink Generator, Keyword Checker & Neighborhood Checker. Signup with them to start your first step towards a successful SEO drive. As a professional SEO provider Majestic SEO provides various plan & pricing. To know more about their service & facilities take a look to http://majesticseo.com
SEO Book
SEO Book provides many useful free & paid SEO tools. For Firefox user they developed many extensions like Rank Checker, SEO toolbar, SEO for Firefox, Website Health Checker & Duplicate Content Checker. They have many free web-based SEO tools. Few of the most popular web-based SEO tools they provides are like Keyword Suggestion Tool, Keywords list generator, Keyword list cleaner, Meta Tag generator, Link Suggestion Tool, Keyword Density Analyzer & Keyword wrapper. Addition to free tools SEO book provides many paid premium SEO tools. These are like Local Rank, Hub Finder, Competitive Research, SEO site planner & Domain name finder. One of their featured tool is Google Gadgets. This allow us to use their applications from anywhere. They provides Free SEO tutorials.
Moz
Inbound marketing is a complicated job. Moz SEO tools helps to make this easy. To start with Moz you can sign in using their 30 days free trial. Including Moz Analytics, Open Site Explorer Moz provides 12 more essential SEO tools to track & improve your SEO, Social Presence, Branding, link building & Content marketing efforts. Basically Moz gives two types of SEO packages. These are Moz Local & Moz Pro Subscription.
Submit Express
Submit Express is one of the professional SEO tools provider company. They have some useful SEO tools like Free Search Engines submission, Meta Tag & Keywords Analyzer, Link Popularity Checking tool, XML Sitemap submission, Keyword Traffic Estimator, Meta Tag Generator, Broken Link Checker, Link Counter & Reciprocal Link Checker. Including SEO tools they sales SEO services like PPC search engine advertising, Local SEO, Social media marketing, Email Advertising & Wikipedia page creation.