Time is very valuable because once spent cannot be recovered, therefore, it should not be left to waste. One way to ensure adequate use of time is through proper planning as it allows you to prioritize tasks. This way, more time and energy are devoted to more relevant programs. Poor planning of your schedule could result to a chaotic day which often leads to headaches, missed deadlines, and confusion. This is why you need a calendar to properly organize your events and to avoid missing track of them. This simple tool is effective in ensuring you are productive and that you make the most out of your day. Tractor calendar is specially designed planners carrying information and pictures of various types of tractors. They can be used to plan events and learn dates just like the regular ones. There are many advantages to using tractor calendars such as serving as a buying guide for prospective buyers. The beautiful images they carry also beautify the home or office space where they are kept.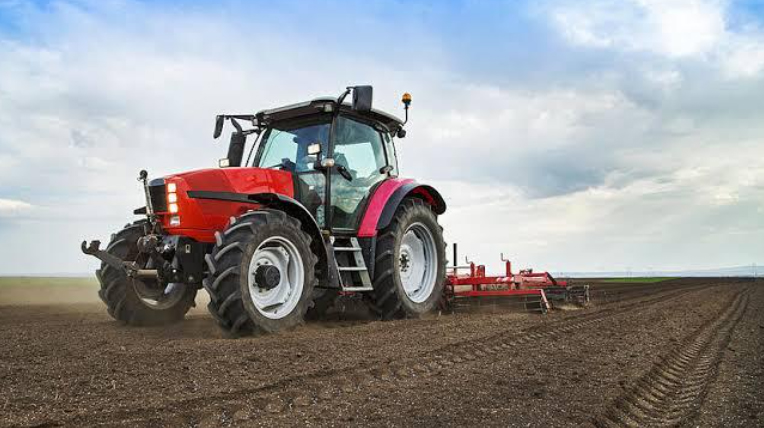 Steps to Choose a Tractor Calendar
Having a tractor calendar is a great addition to the office or home since it also provides enough space to mark special days and important events. Here are some factors to consider before buying one.
Design
Ensure that the design is the same as your favorite theme or the picture of the machine you prefer. This way you can use it throughout the year without getting tired of looking at the image. It should be able to add beauty and life to your space.
Material
This is very vital as it determines how long it will last. It should be made with a strong paper quality that doesn't fade easily or get torn. This will maintain the color and outlook in case it is needed for reference purposes.
Size
This planner often comes in various sizes so choose one that will fit your available space without making it look too big or small. Some of the popular sizes are the mini, large, and poster wall types which can be mounted on the wall. There is a desk calendar if you need one to place on the table. These sizes may also be adjusted to suit your preference. If you would like to know how this calendar is made, see here https://youtu.be/c4i23c_m4qU.
Features
What features does it offer? Does it fulfill the purpose for which you are getting it? Is there a provision for public holidays in case you plan to manage your schedule with it? These are some of the questions that should be answered before spending money to get it.
Price
Price plays a major role in determining which of this product to get and the prices of this product may vary depending on the quality of the material used in making it. This shouldn't lead you to pick one with an inferior quality as it can easily be damaged and may not last a long time. Have a budget and carefully compare the prices and the quality. This will guide you in choosing one with a price that satisfies your needs and is equally in line with your budget.
Why do you need a Tractor Calendar?
There are several benefits attached to using this planner. Although some persons might not see its importance or may prefer a digital one, here are some top reasons why a tractor calendar remains relevant.
Schedule Manager
It acts as a daily planner and helps you to organize your routine in a professional manner. Meetings, appointments, and holidays can be clearly marked on your desk calendar beautifully accompanied by a tractor image. This allows you to visualize your schedule thereby eliminating all cases of forgetfulness and ensuring that issues are promptly attended to.
Shows Available Models
The technological space is constantly undergoing an upgrade and this includes agricultural machinery. The tractor calendar will ensure that you are up to date on the changes being made as it carries information on both the previous models and those that may have just been introduced to the market. This, therefore, gives you a wide range of options to choose from. If you would like to know some of these tractor models, read this article.
Purchase Guide
Buying this machine is a huge investment and shouldn't be taken lightly. Deciding on which one to buy can leave you confused but with this planner, you can have an idea of what suits your need. This is because the planner contains all the necessary information you need to make a decision such as images, models, specifications, and even their uses. This helps you in making the right decision and in selecting what is ideal.
Price Ranges
In making any purchase, it is always advisable to settle for what is in your budget. One of the details often contained in the tractor calendar is the price of the machine. With this, there is no need to go for a market survey as you are able to do this conveniently from the comfort of your home with all the information provided. This will guide an intending buyer to choose one that is in line with their budget.
Advert Purposes
Tractor dealers can easily advertise their products on this planner for farmers and prospective buyers to see. This is a less costly form of advertising as it is on all year round. Even when the year is spent, it can still be kept for record reasons.
Conclusion
Different farming operations are carried out by farmers and each task may require unique farming equipment. This has led to the invention of many types of tractors to suit the varying needs of farmers. One of the ways to be informed on the various types and their uses is to have a tractor calendar. This product also provides for effective planning and management of your schedule which in turn ensures the smooth execution of your job while adding to the aesthetics of your space. Certain factors such as the ones listed above should be considered so that the product gotten suits your taste.