Have you always dreamed of being an RV owner? Adventurists use these vehicles to explore nature and escape from the wonders of modern life. Most individuals enjoy camping at the weekends and on holidays, but others wish to adopt the RV lifestyle full-time. Anyhow, purchasing a camper is considered a large investment, meaning you must be certain of your choice.
Sometimes, it's wiser for potential buyers to rent one before making an eventual purchase.
These are the essential benefits of renting a camper prior to buying one.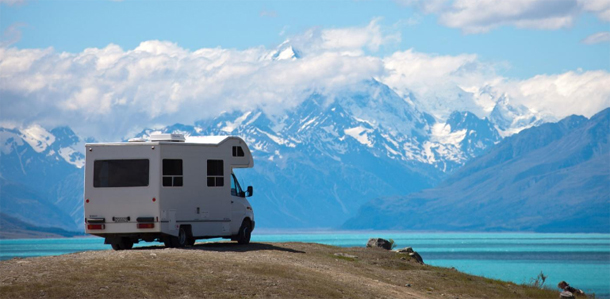 Save money and time
The primary benefit of renting different RVs before purchasing one is the possibility to save time and money. Many individuals end up buying their perfect recreational vehicle only to trade it for a larger or smaller one in a year or two. The renting opportunity saves people from financial and emotional loss. It not only takes a toll on your pocket by also on your state of mind.
There's no reason to waste any money by buying the wrong recreational vehicle that doesn't match your needs. The selection of RV rental in Los Angeles is indeed vast and the renting process allows you to test out different types and styles of vehicles to see which one fits before making a purchase.
Test out different amenities and floor plans
Recreational vehicles are available in various floor plans and amenities to address the needs of different individuals. Besides the numerous RV styles, there are various floor plans to consider. Some models come with a bunkhouse for guests and kids. Others feature an entertainment area or outdoor kitchen.
Individuals should take the available space amount and slides into account. Slides are used to keep the space open and avoid cramping. Most models have three slides, two in the living room area and one in the bathroom. Those who rent an RV before buying one can test the space out and see how much room is enough for their traveling needs. Since floor plans come with their own unique details, it's vital to select the most suitable one.
Practice driving
Another benefit of renting recreational vehicles is the opportunity you get to practice driving, backing, parking and towing. While experienced drivers won't have any problems handling this task, those who haven't driven an RV before might find the process intimidating. Pulling a trailer has a tendency to intimidate most car drivers.
RV rental is of tremendous assistance to many, as it helps people practice the art of towing, parking, and driving backward. The more you practice, the more confident you'll be in your driving abilities. If you're terrified of driving a huge vehicle, make sure to rent a more compact one whose size is a bit larger than a normal car or truck. Click here to learn how to back up a trailer.
Learn how the camper works
Probably the crucial benefit of renting RVs before committing to a purchase is learning how these vehicles work. There are so many things to research and learn about recreational vehicles. For instance, you have to learn how the water system and AC system work. The way in which the mechanical slides come in and out is vital as well.
Individuals also need to familiarize themselves with the role of black and gray tanks and learn where to dump them. The electrical amps are another concern for people planning to purchase a camper in the future. You must learn how to convert amps to match your RV. Although owning a camper is most definitely an enjoyable experience, there's a learning curve to master.
Get a taste of the RV lifestyle
Even though many people are eager to test the RV lifestyle, such a camping style isn't everyone's cup of tea. Some individuals set their expectations overly high and regret their purchasing decision. By renting a camper, you won't be required to make a commitment upfront.
It takes several camping trips to determine if you enjoy camping. Individuals who aren't cut out for primitive camping often find RV camping to be the right choice for them. Some people change their minds even after a single trip by realizing that such trips don't suit them. This article, https://www.usatoday.com/story/travel/advice/2020/07/20/planning-your-first-rv-vacation-here-8-tips-newbies/5418385002/, provides eight tips for newbies to try when going on an RV vacation for the first time.
Reconsider your purchase
People who go camping once to twice a year might eventually reconsider their purchase. If you have no plans to use your camper whenever possible, perhaps it's wiser to rent a trailer for a lower money sum instead of making a large investment.
The bottom line
If you aren't certain about your decision just yet, opt for renting instead of making an investment. You can make a purchase at any time.