The stock market is becoming more volatile by the day, and uncertainties in politics are driving a lot of investors to think towards portfolio diversification. Precious metals, especially gold, have a history of maintaining their value during severe market fluctuations. It has proven its worth as a hedge against inflation. People who venture into long-term Gold and Silver Investment prefer holding the physical metal to ETFs, receipts, or mining stocks. The establishment of online bullion dealers has made it easier to buy top-quality physical bullion. These dealers will even help you to ship your purchase to your home or a secured depository. You may want to read this article to learn about the different forms of Gold and Silver Investment. The challenge with purchasing precious metals from online dealers is the ease of being scammed. Since you won't handle the commodity until it is delivered, you may not be able to tell that the metal is fake. This is why you need to know how to identify a reliable dealer.
Who are Online Precious Metal Dealers?
They are people who deal in precious metals such as gold, silver, palladium and platinum. They offer all kinds of investment-grade bars, coins, bullion, collectibles, and so on. Because they offer their services online, customers can compare the prices of different dealers easily and then make a decision to buy based on the speed of delivery and cost of the commodity.
Top online precious metal dealers offer different delivery options depending on your choice of storage. They can deliver bullion to your home or a safe vault. You can also sell your gold or silver back to the dealers if you want to liquidate your assets.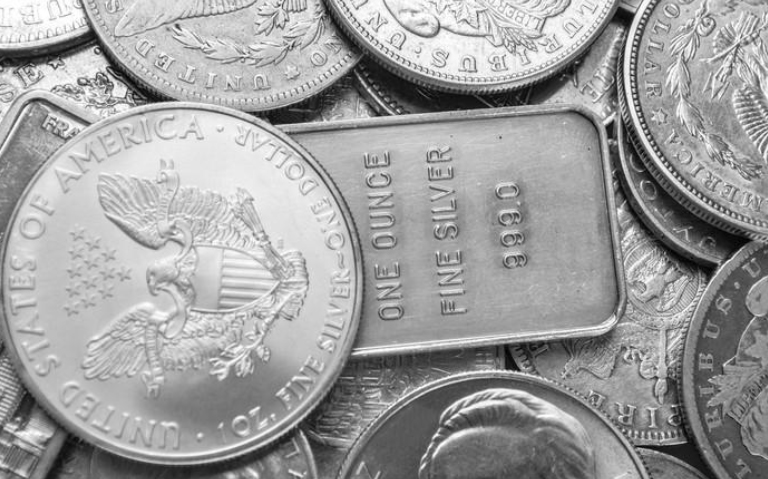 How to Purchase Precious Metals Online?
Purchasing precious metals online is simple; a single click on what you want will do all the magic. Top dealers have user-friendly and well-organized websites. You can easily go through the product catalog and compare each item.
As soon as you find what you want, click on the product to read the description and reviews. If it satisfies your curiosity, you can add it to the cart. Next, input the quantity of the commodity and move on to shop for other items or checkout. Some dealers lock in the price for about 10 – 15 minutes immediately after you proceed to checkout. As a result, you must complete the transaction before the price expires. In other cases, you will see how the price is fluctuating, then when it is favorable (or as low as possible), you can proceed to pay. If the transaction is successful, you will get an email confirming receipt of payment along with the delivery details.
Is it Safe to Buy Precious Metals Online?
As with other online transactions, purchasing precious metals online is safe. However, you must be sure that the dealer is reliable. A reliable dealer's website is PCI compliant and uses SSL encryption. Also, the shipment is insured for its full value.
When dealing with fake companies, the major risks you will encounter are the sale of fake products or an overpriced inventory. In most cases, they will run away with your money. So, you must do due diligence by extensively researching the company before making a purchase.
If you want to know whether a dealer is reliable or not, you can search the internet using specific keywords. For instance, you can type, "is Orion Metal Exchange a scam?" This will trigger the search engine to generate results from different review sites. Therefore, with this technique, you will have yourself to blame if you still fall a victim to precious metal scams.
How to Find a Reliable Gold and Silver Dealer?
When evaluating and comparing online precious metal dealers, their reputation is the first thing to check. This can be measured through a dealer's transaction history as seen in the reviews from previous customers. Typically, companies that have been in business for a longer period have more reviews than those that are just starting. Also, they have built more reputation and trust because of the volume of transactions they have handled so far.
When evaluating the reputation of a gold and silver dealer, here are a few things to consider:
Track Record – Most times, it is better to buy from dealers who have been in the business for a long time, say from 5 years and above. They are better established and won't disappear into thin air with your money. Sometimes, new companies are reliable because they want to make a name for themselves in the industry. But before dealing with them, you should do in-depth research. Ask several questions and read customer reviews.
Clear Policies on Buyback and Returns – Most dealers give a space of 3 days for clients to return products. But you need to find out whether there are restocking fees. The amount for this service will tell you whether the dealer is being fair or wants to rip you off.
Additionally, reliable sellers have reasonable buyback policies. Ensure you know the requirements before selling back your gold or silver to them. Also, check whether they have a list of their prices on their websites, so you can know whether to sell to them or not.
Physical Presence – A reliable precious metal dealer should have a physical office, not just an online presence. You should be able to trace them in case something goes wrong. Therefore, if any dealer refuses to present a verifiable physical address or just gives you a post office box number, avoid them.
Transparent Pricing – The price of gold fluctuates every minute, so the seller needs to provide clear pricing. This should be based on the recent and accurate prices of the commodity. A reliable online dealer will not collect additional fees or commissions, but you must confirm before sealing the deal.
Multiple Payment Options – Make sure the seller accepts your payment method. Most dealers accept wire transfers, Bitcoin, PayPal, Check and credit cards. However, you must know that your credit card issuer will charge you a certain percentage for purchases.
Conclusion
Gold and Silver Investment is a wise choice especially in times like this when the economy of many nations is froth with uncertainties. If you prefer to hold physical precious metals, you can do so through a gold IRA if you do not want to store them at home. However, you must be careful when purchasing the metal because precious metal scams are real.
Do you like our Gold and Silver Investment Tips? if so please Share us in your Network.