Going cashless is the new trend. People nowadays mostly prefer transacting over debit cards or credit cards. And why not? Banks and other financial services offer a wide range of rewards in the form of discounts, cashback, loyalty points, etc.
The flexible Choice
Debit Cards and Credit cards are a more flexible choice for purchasing a new mobile phone, be it from an online portal or if you are purchasing from retail outlets. Not only will you get reward benefits, but the nature of transactions is more secure and safe. Debit Card transactions do not always need you to swipe your card in ATMs or POS machines. A lot of different payment methods are available these days using which you can make your mobile purchase online.
Here are a few tricks to use your debit card to purchase your mobile.
E-Wallet like Amazon Pay
Most online stores are equipped with e-wallets. Popular wallets like Amazon Pay, Flipkart Money, Paytm Wallet, etc. allow users to add money directly for which users are entitled to exclusive offers and discounts.
Online Gateways
You can purchase your mobile phone directly using your debit card by entering your card details through secure gateways. Gateways such as BillDesk, Bharat Bill Pay, and PayU are some of the trusted payment gateways and ensures that no card details are stored at any point. Therefore, this is by far, today's widely used payment method using debit cards.
Debit Card EMI
If you are facing financial problems and want to avail of an EMI, you do not need a credit card anymore. Popular banks such as HDFC, ICICI, Axis Bank allow you to avail flexible EMI options with your debit card for your purchase extending to 3, 6, 9, 12 and 24 months tenure. The interest rates are also similar as compared to credit cards.
POS Machine
A POS Machine or a Point of Sale machine is one which you find available at most of the retail outlets these days. They allow you to simply swipe your debit card and make payment at the retail outlet. These machines are directly linked to the retailer's bank account. The Mobile Store, E-Malls and other popular outlets are places where you get the best offers on mobile phones for making a purchase with your debit card. Locate your nearest Mobile Store here.
Zero Down Payment Facility
Buying your new mobile by spending a lot of money all at once seems to be quite a pocket pinching expenditure. You may not want to compromise for quality against the price, but then you've got to have other options, right? Well, you can opt for your bank to finance your purchase just with your debit card without having to pay any amount outright. Your total purchase amount would be spread equally over your repayment tenure, and the interest rates are also lower than credit cards.
No Cost EMI
Generally, EMI or Equated Monthly Installments involve the interest charges for your mobile purchased on finance or with a credit card. However, banks these days allow the customers to opt for No Cost EMI. This means that no interest will be charged to you for your purchase of the mobile on credit from your bank. This option is applicable in the case of debit cards as well, wherein only the price of your mobile phone is divided into smaller installments with 0 interest charged.
NFC Enabled Cards
NFC or Near Field Communication is a technology which allows electronic devices to establish a connection wirelessly in proximity. This technology is today available in your debit cards and credit cards. You can simply complete a transaction at any retail store by simply tapping your NFC enabled debit card to the POS machine to complete the transaction. Before you proceed with an NFC transaction, do read your bank guidelines thoroughly.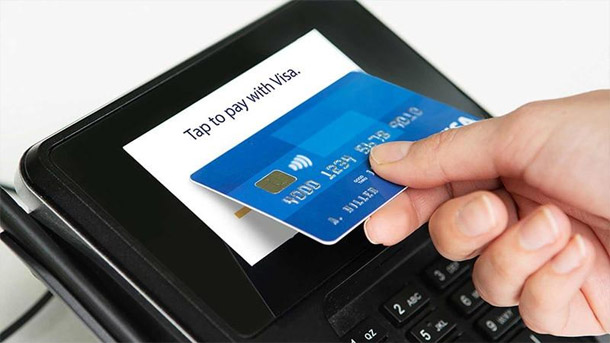 Cashing Out from your Bank
Withdrawing cash from your bank account using a debit card from your nearest ATM is the last option that you want if any of the above methods are too complicated or unreliable for you. While many people feel secure about cash payments, day-to-day upgradations in technology are making cashless transactions more efficient and reliable for customers.
Using your debit card to purchase mobile relieves you of many burdens like additional payments, remembering EMI dates, obtaining the No Objection Certificate from your bank or remaining in debt. Apart from any EMI option, it is a one time purchase with your debit card wherein you pay off the entire amount, and you're all set to roll with your new mobile phone.
So, if you are still wondering what the best mode of payment for you is, you could undoubtedly try any of these above procedures.