You might have an adventurous streak and a natural inclination to do a lot of outdoor hobbies. If so, you might have heard about Magnetic Fishing and the thrill it brings to many people. More about this activity on this site here. This is a relatively new hobby, and it's a lot of fun. People of all ages can do this, and the kits are very affordable. You might find a lot of things to be uncovered. But there are dangers to this kind of hobby that you want to consider. Below are other pieces of information that you may want to know about before making this a hobby.
About Magnetic Fishing
Magnetic fishing does not necessarily catch the regular salmon, bass and carps. This is because magnets don't snag fish, and this is not something you should do if you're looking to bring home some nice snapper or mackerel for dinner. Instead, the magnets act as a metal detector where you tie it to the end of a rope. They stay in place with the help of a carabiner clip or a Palomar knot while you run it along the bottom of the water.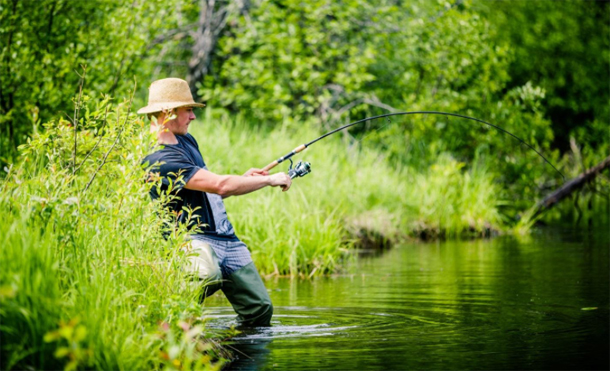 Some anglers may add multi-use magnetic coat hooks that come in handy for hanging their things on steel walls while they go fishing. Some go to places that offer lockers where they can leave some of their stuff while they go fishing, and these are just some handy items that make life generally easier. You can learn more about magnetic coat hooks in the link provided for more information about essentials to bring with you. Some of them can hold up to five pounds, and there's no need to drill them in place.
Most of the time, the hobbyists are strong enough to pull out various kinds of debris. Sometimes, this involves discarded items like road signs, bicycles, and the classic old boot. Other exciting finds may include coins, safes, and artifacts from world war II! You might be surprised by the wealth of things you can find in rivers, lakes, docks, and seas.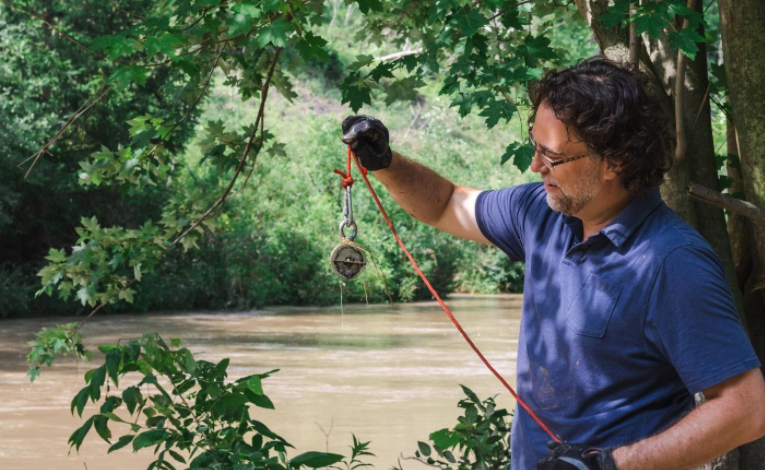 Equipment to Use
There are three things that you need, and these include a pair of gloves, rope and a magnet. Other accessories may also be helpful to improve the results, but they might not always be a necessity.
Magnets
It's always a requirement to bring a neodymium magnet with you, and this should be the right type. The entire process of picking the right magnet is not just as simple as picking items from the grocery store or a hobby shop. You shouldn't buy the first magnet that you see, and instead, you need to do some research before anything else.
Specifically, it would help if you had a neodymium magnet referred to as a rare earth material. These are popular because of their massive pulling forces, and they have a higher chance of most likely grabbing whatever treasure that's hiding under the water.
Magnets require eye bolts because they are the places where you tie the ropes. Get more info about this in this url https://en.wikipedia.org/wiki/Magnet. They have different strengths and basically, what you need is something that can hold a weight of somewhere between 300 pounds to 400 pounds.
These are very reliable and strong, especially if you're looking for a bigger haul or want a smaller chance of failure. Some have the option of supporting more than 1200 pounds of weight. They are very durable and super strong, and you'll never lose the things you're pulling out. The magnets are available on many shopping platforms and websites. Other considerations include a one-sided or a double-sided magnet. Each of these types has its advantages and disadvantages, and they are ideal for use in piers, docks, and bridges. However, one of the cons is that the one-sided varieties are not known for catching more exciting finds as they continue to drag at the bottom of the area where you're fishing.
Meanwhile, the double-sided varieties are best for casting or throwing magnets into the water. This will still work depending on where you're using it in a straight and downward manner. However, it will not be as efficient as the one-sided varieties. Double-sided types are generally more expensive and can cause back pain if you're not careful. Here are other essentials to bring with you.
Ropes
Usually, you will need a sturdy and good rope that you'll be able to pull and hold onto while you're doing magnet fishing. Tougher ropes hold as much importance as strong neodymium. The last thing that you would want to happen whenever you're pulling a treasure chest is for the rope to break, and the neodymium will join the buried things beneath the water.
You can purchase these from shops, or you can make your own. Most of the pre-made kits that are common in stores are either made up of nylon rope or anything that's essentially made up of paracord. These kits are more reliable, and they are very strong. You won't quickly lose the neodymium with the lighter ropes, but there's a downside to consider. This is the overall size of the magnet. The paracord varieties are not usually thick, so some might find it challenging to get a grip on them. Usually, you're trading the comfort for the functionality if you're using this type. Another material to consider is nylon since it can take a lot of heavy use and abuse. This is more than perfect, especially if you're trying to pull something stuck in the mud or other underwater debris.
Nylons stretch a little, especially if they are put under tension. When you're into magnet fishing, you might want the paracord over the nylon because it will result in an overall excellent experience. You might have known magnet fishers who are bringing both paracord and nylon into their favorite lakes or spots, so they'll quickly get a grip when they catch something.
Other things that you might consider are gloves. They protect you from jagged pieces of metals, old fishing hooks, and rusty bicycles. You can protect your hands from cuts as well or prevent yourself from getting cut.