The interest and demand of a consumer are transforming constantly. The market too, is evolving with the changing times and it has become the most famous paradox, where it is difficult to understand which came first; the consumer's demand or the market's supply.
With the rise of technological breakthroughs such as automation, big-data and artificial intelligence, the tasks and usability of products and services has never been this easier. From food being delivered to your doorstep to the apps for knowing about the weather and traffic conditions before leaving for work; technology and consistent connectivity has made life easy and convenient.
Consumers look for products and services which are gratifying, convenient and tailored to suit their preferences.
The digital marketing scenario isn't any different. The marketers are working tirelessly to gain momentum and live-up to the expectations where 77% of them believe that real-time personalisation is really important. Yet, about 60% the marketers are striving to customise content in real-time.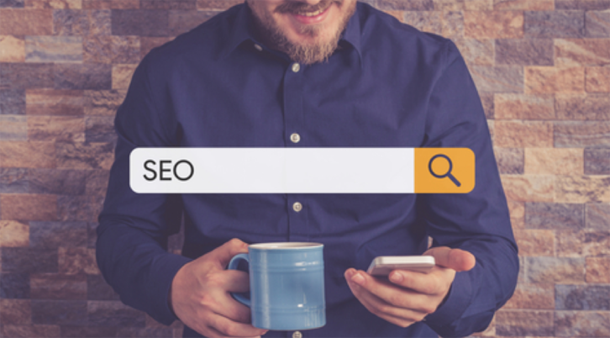 These digital and content professionals are provided with a challenge to match the personalised content with the customers to deliver solutions to precise situations, immediately.
What is Real-Time Data?
It is an evolving juncture where SEO professionals are trying to come up with a robust solution to obtain the right resources to fulfil their financial requirements and customer's expectations. This is where real-time data comes to the rescue.
Constantly transforming consumer requirements and the fast momentum of technological upgrades are steering the digital marketing arena to the edge. Almost all the companies; including the new ones; are pushing to transform into a data-driven ecosystem with a number of them successfully achieving this objective.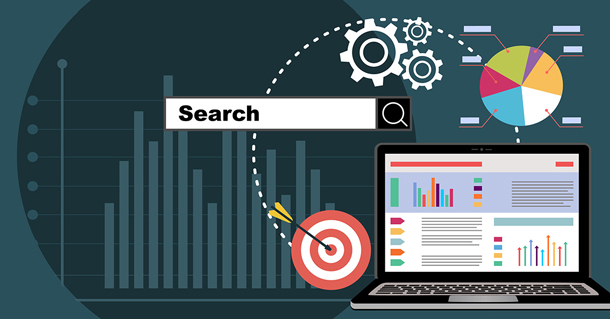 Being said that, some of the world's top companies admit that they haven't been able to come up with a model data culture in their organisations. In fact, about 53% of the brands stated that they aren't looking at data as a business asset.
However, SEO professionals have realised the potential of data-driven mechanism and are capitalising on various techniques to understand consumer's needs in a simplified manner. In addition, consumer's need for content-based devices and platforms is giving way to a number of touchpoints and hence the need for a data reservoir.
In order to meet their ever-increasing demands, users expect to receive data at lightning speeds. SEO requirements suggest that in the present age, we need a mechanism which understands the processes and can provide results simultaneously. While it sounds impossible, with the right system and algorithm even the seemingly impossible can be executed to fruitful results.
Here are a few ways that will help marketers navigate between the requirements of the buyer and the virtual landscape efficiently.
1. Efficient Real-Time Research
Data can aptly by termed as the currency of the present and the future. It not only steers competition of exclusivity but also help in analysis, research and development of brands. Data reservoirs have given way to big quantities of unsorted data which lack in action and value. This makes brands inept in the extraction of data, even with big technological investments.
This is being used by some brands who, are have been quick to adapt the evolving nature of SEO. However, we need to keep white hat and black hat techniques in mind so that we can eliminate any possibility of unhygienic and troublesome SEO practices. SEO software have made this easy.
A seasoned organic search professional uses about six different tools and can spend about four hours per day in an average on research, analysis and reporting. A few years ago, search professionals used to find it difficult to grasp the customer's evolving demand during the transition period. However, with the shift of SEO towards real-time has made things easier, with real-time data being fed and analysed and results provided, all at once.
2. Engage with Customers
With the help of analytics, professionals now have the ability to see how consumers react to their content. For instance, when a blog is posted, the analytics will provide an insight about how many readers have seen the blog and have read it.
Similarly, when something is posted on a social media platform, the reaction buttons inform the professionals, how many users have read and reacted to it.
Most of the people don't realise that the Facebook uses real-time data to provide all the tools you need to become visible; from posting content, to seeing how many people have seen them and how many have liked them. When one is using real-time data, it is hard to miss what is working and what isn't.
3. Discover What's Trending
Google Trends tell you about the type of content which readers are coming across and what is holding their attention. Captivating, trendy and socially relevant content sticks and provides fruitful results and can be seen in real-time, as the users are reading it. After understanding the mood of the market, you can easily implement it in your own content.
4. Deploy Fan Base
Real-time data can also analyse and inform you about your brand fan base and influencers and how you can use them for your own benefit. Brand fan base and influencers are really helpful as they can organically promote the products and services among their acquaintances, along with their followers.
That's not all. They also defend your reputation against competition and become loyal customers. Hence, there is no better advertisement technique than brand ambassadors and their word of mouth promotion.
5. Timing Matters
It is important to bring forth high quality content and publish it at different times. However, you can understand when your reader base is the most active and give your content visibility a boost with the help of real-time data. Real-time data can help you understand the peak hours of viewership and engagement so that you can get the best outcome.
Real-time data has the ability to transform your marketing strategy and can be a turning point for success of your business marketing. It helps you to stand out and give a run for the money to the competition.
6. Improve Local – Go global
Big global brands require a way to get their ranks up on a search engine such as Google. They need to surpass the marketing barriers and competitors across regions, countries and languages. Hence, local search is a crucial element in deciding the outcome of the overall impact, a brand has, over the customers.
However, this poses a real difficulty when it comes to understanding the market and demand of people across geographies. It requires individual market study, analytics and inventory. Even after separating all of these and targeting separate regions according to their keyword search reports and performance, it is incredibly difficult to keep a track of changing trends around the globe.
Here is where real-time data comes to the rescue with its superpower of lightning fast speed and ultra-sharp analysing capabilities. Google is consistently coming up with new features in its dynamic SERPs. Hence it is really important to keep up with analytics as well as your brand's competitors.
Make sure that your content is optimised, vetted and properly formatted, so that it can take full advantage of the new features of SERPs.
7. Tapping YouTube
People often don't realise the fact that YouTube is the second largest search-engine in the world and can prove to be a great tool for your brand. Consumers often turn to YouTube when purchasing something. Whenever consumers decide to make a planned purchase, they mostly engage with YouTube for things like research and comparison. This is where your work as a brand starts.
The simplest way to make a successful conversion is to put your brand and product's features in the spotlight. With the correct tools, along with real-time data analysis and collection, you can easily measure how your videos influence users.
Conclusion
To sum up, if you are unable to understand your place in the key-word jungle in real-time, your technical technological mechanism is failing your SEO strategy. Establish systematic initiating points and keywords to enhance your visibility in SERPs with the help of a good Digital Marketing Software. Also ensure that performance tracking and optimisation are a crucial part of your SEO mechanism.
SEO cannot stay static. Its nature is to adapt, transform and evolve with time. Whosoever understands and embraces this, can use its potential and maximise the value of data. Today, the brand doesn't only need to understand the needs of a consumer but also predetermine and anticipate the demands of the future. By doing this, brands can stay ahead of other competitors and deliver on the consumers' expectations in real-time.
Today, SEOs cannot afford to stand and analyse customer data. In these changing times, you need to be in a position to respond and trigger the optimizations in order to deliver – in real time, every time.
Author's Bio – I'm Saurabh Sharma, currently working as an Email Marketer with Techjockey.com. With more than three years of experience in Email marketing Software, SEO content and the latest optimization practices, I like to write on trending software and technology. I am a tech lover, and always look for the latest industry trends to keep the readers updated.